When opening up a new office you will need all sorts of equipment. Without it, it will be difficult to perform your daily operations. Here is what you need when you are opening up a new office.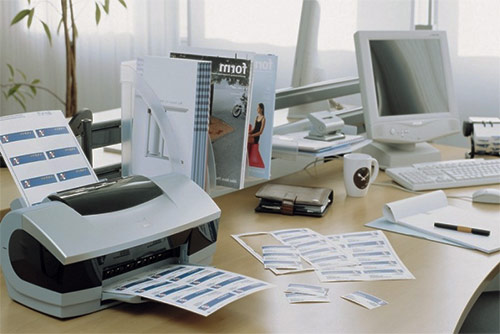 Consumables
Offices go through a lot of consumables. These include things like notepads, pens, paper clips and printer paper. Often times, consumables are one of the largest expenses that an office has on a consistent basis. It's best to overstock your office with these types of supplies than it is to under stock it and then to run out of them. In all reality, you will eventually use all of the supplies anyways, so they won't go to waste. If you just aren't sure what types of consumables you will need, visit an office supply store and talk to a store employee. These should be able to provide guidance in this area. Don't be discouraged by the number of consumables that you need because they are a necessary part of opening up a new office.
Electronics
Pretty much every office needs electronics. Computers are very much needed but prove to be a huge expense for new offices that are on a limited budget. However, you really can't try to do without a computer as you will need at least one of them to perform various tasks. An alternative solution to buying a computer is to rent one. You will be able to pay a small sum of money every month to rent a computer versus having to spend a large amount of money all at once. This is a great solution for offices that have a limited amount of funds and simply can't afford to spend a lot of money on a computer.
Digital Content
After you obtain a computer, you will find that it needs a variety of programs. Digital content can help you perform your daily tasks. In fact, some programs can even save you time. You will find that there's all sorts of digital content and includes everything from programs that can keep track of your employee's attendance to helping you process payroll. Digital content can prove to be very beneficial in the day to day operations of your office.
In conclusion, providing everything that you need for your new office can be a daunting task. However, by getting everything you need in a timely manner, you can ensure that your office runs smoothly. Make sure you have plenty of consumables on hand so that you don't have to run out and try to buy something that you forget even though you are inundated with work. Get at least one computer for your office to help you with all of your tasks. Once you get that computer, don't forget to load it with all of the digital content that you need to help you keep your office running smoothly. By doing all of these things, you will ensure that your office is set up for success from the very beginning.